How to Make the Most of Your Content Marketing Efforts
Written by Danielle Bachini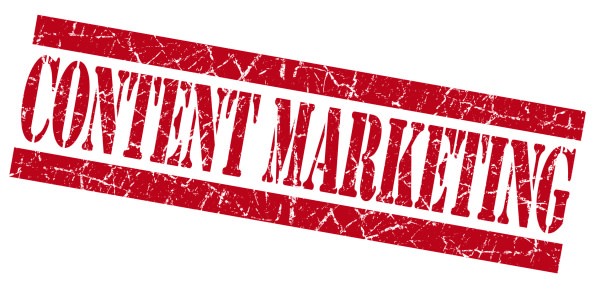 A successful online marketing campaign involves the ongoing creation of content. Content must be published across the web in order to improve visibility among target audience members. Content creation is a necessary component of an SEO program since it's what generates natural inbound links. If you are going to invest in content marketing, it's worthwhile to make the most of it.
Here are 5 ways to make the most of content marketing efforts:
Find the right balance
Businesses often fall into two categories when it comes to content marketing. Some businesses aren't creating enough content while others are creating too much. It's obvious why not creating enough content is a problem, but is "too much content" really that bad? Yes, and here's why. When you go on content overload it can be a turn off to your target audience. They want to hear what you have to say, but they don't want to see you everywhere they turn on the web. Too much content often equals poor, thin content. It's better to publish a few high quality articles a week as opposed to 20 that don't provide much valuable information.
Consider SEO
Your content should be written naturally, but don't forget about the SEO element of publishing content online. Not only are you trying to attract target audience members but you also want the attention of the search engine spiders for specific keywords. Don't turn your content into spam, but it's advisable to insert keywords where you can, specifically into the title if possible.
Be active in social media
If you are actively publishing content on your blog it will eventually gain search engine traction and lead to organic search visits and those that visit your website might click on the blog link and find it, but wouldn't it be nice to have a built in audience that will see your content immediately after it gets published? This is why social media and content marketing go hand in hand. You need to spend time building up your social following. Followers will occur naturally as you share great content but you can also invest in social advertising in order to generate more likes/follows.
Provide ongoing feedback/guidance to writers
The size of your company and your budget often determines who is responsible for the writing. Maybe it's an in house writer or member of the marketing team or maybe it's outsourced. Either way, the writer will need topic suggestions and ongoing feedback and guidance. The person responsible for the writing might not be the most knowledgeable about the industry. Without guidance, the quality of the content might not meet the standards of target audience members.
Publish in the right channels
The company blog should always be the top content priority, but it's also recommended to seek out other posting opportunities. Many sites accept guest posts, but not every site that accepts guest content is worth your while. You should only publish content in channels that are applicable to your target audience.
Categorized in: Content Marketing
Like what you've read? Please share this article