How Content Generates B2B Sales
Written by Nick Stamoulis
The B2B sales cycle doesn't begin when a prospect fills out a lead form or calls the sales department. It begins when the prospect first learns about your brand and starts conducting research on their own. Very few people will blindly call a sales team. They want to know what they are dealing with before they take that next step. And where do they find this information? Through the content that you produce!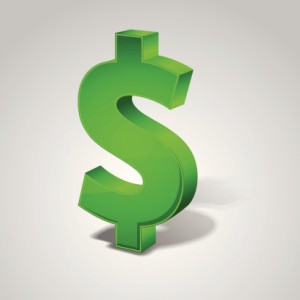 In many B2B sectors the sales cycle is very long, especially for products or services that are very costly. Businesses won't hand over their credit card on a whim. Decision makers are tasked with finding the very best product or service that fits their needs and is in an acceptable price range. Before you even know who these decision makers are, you can bet that they are doing all of the research they can to get a better understanding of who you are. That's why it's necessary to be producing accessible content (that isn't gated behind a sign up form or user/password) in order to establish your business as a credible one that should be a part of the prospective client or customer's consideration set. If a prospect can find a lot of useful information from one company, both on the company and informational content on the industry in general, and very little information from a second company there's a very good chance that the first company will be the first one to receive a call or a lead form submission.
Companies that understand the importance of content are pulling ahead of those that don't or that aren't providing resources for content creation. Content is what informs your target audience and also what improves your SEO efforts. Quality content is linked to and shared which are important components of the search engine ranking algorithms.
What's important to remember is that target audience members have different content preferences? For topics that require more in-depth reporting, a white paper is usually the best option. If the topic is brief, a blog post may be sufficient. In some cases where lots of data is shared, an engaging infographic is the best bet. Some people prefer to listen or to watch, so podcasts and videos should also be a part of the equation. Remember, content can be repurposed. This saves a lot of time. One topic can be written in different formats (long format white paper, short format blog post) and the information can be included in an infographic, video, etc. That way you make sure that you are hitting all types of target audience members with the information. It can also be shared at different times, which is why the bulk of content should be evergreen content that is relevant and useful for an extended period of time.
The bottom line is that content generation is a necessary component of the B2B sales cycle today. Content is what will drive the calls and lead form submissions that eventually turn into sales.
Categorized in: B2B SEO Marketing
Like what you've read? Please share this article