How to Properly Conduct Keyword Research
Written by Nick Stamoulis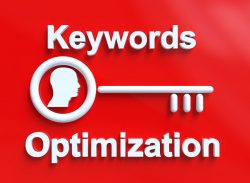 If you frequent this blog you'll notice that we mention "keyword research" quite often. Actually, any SEO blog is likely to discuss keyword research a fair amount. After all, it is one of the most important components of an SEO campaign. The search engines find and rank websites based on the words and phrases that are used within the content of the website. If someone is searching for a "Boston MA hairdresser", the search engines are going to deliver results that include sites that incorporate "Boston MA hairdresser" within the content.
In order to know what keywords should be incorporated on the site and used throughout the duration of an SEO link building campaign, the first step is to find out how people are searching for what you have to offer. Some business/website owners think that they can skip over this step. They assume that they know their industry and target audience so well that keyword research isn't necessary. If only it were that easy. The truth is, you don't know how people are searching for what you offer until you see the data which is why keyword research is essential.
Anybody can do keyword research, and if you're reading this post it's likely that you were planning on attempting at doing it on your own. The only thing to be aware of is that it's a time consuming process, especially if you have a larger site, which is why many website owners choose to outsource the work. However, if you're up to the task it's important to follow the correct keyword research process.
Keyword research steps to follow:
Create an organized spreadsheet
When it comes to any SEO related activity, organization is crucial. To keep keyword research activities organized, create a spreadsheet that includes the URL of every page of the website and two sections per URL. The first section is for keywords that are currently generating visitors. The second is for the keyword research that is conducted that will include monthly search volume figures for each potential keyword.
Pull current keyword data
If you already have analytics set up on the site, go in and pull the keyword data for each page. This will tell you what keywords people are using that are bringing them to the site currently. You can decide whether or not the keywords are on track and if they are keywords that are worth targeting.
Brainstorm potential keywords
Read the content on each page of the site and jot down some potential keywords that you think would be worth targeting.
Use a keyword research tool
Using a keyword research tool (the free Google tool is recommended) plug in the potential keywords that you brainstormed and generate a list of related potential keywords.
Scrub the list
Once you have a large list of potential keywords, you will need to go through and remove any that aren't completely relevant or may be too broad. You should be left with a handful of keywords that are on target and relevant to the content on each page of the site.
SEO best practice is to only target 2-5 keywords per page of content, which means that you still may be left with some good keywords that you aren't actively targeting on the page. That doesn't mean that the "extra" keywords will go to waste. These keywords can still be used as anchor text during link building in order to keep your anchor text link portfolio as natural as possible. Long tail keyword variations can also be targeted in other content, such as blog posts, to generate traffic from search users that are looking for something very specific.
Categorized in: SEO
LIKE AND SHARE THIS ARTICLE:
READ OTHER DIGITAL MARKETING RELATED ARTICLES FROM THE BRICK MARKETING BLOG: