Responding to Comments is Part of a Social Marketing Campaign
Written by Nick Stamoulis
There is so much more to a social media marketing campaign than merely setting up the company page and adding a bio and maybe a few pictures. Yet that's all that so many companies do! A company social media page needs to be an active and engaging entity. That means that it needs to be updated often with useful and informative posts. There are plenty of companies that do keep their pages active, but then they disregard one crucial component of social media- being social! Regularly posting content is great, but without the conversation piece the company social media page is still lacking.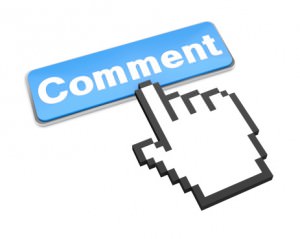 Yes, social followers see company social media pages as a place to find information, but they also see it as an outlet to communicate with the company and share their feedback, ask questions, voice concerns, etc. As they should. Isn't it called social media for a reason? Many consumers today use social media on a daily basis and it can be easier to simply contact a company through this medium as opposed to looking for a phone number, email address, or filling out a contact form on a website. This is why all comments need to be actively monitored by the company and responded to in a timely and appropriate manner.
The best comments are the positive ones, of course. It's relatively simple to write a quick "Thank you!" back to the commenter that praised your products or services. Just a few seconds of your time means a lot to that commenter. It's a way to acknowledge that you saw the comment and appreciate it. This will likely help keep that person loyal to your company. Neutral comments, like questions about your products or services are an important area of opportunity. Answering questions in a timely manner will be appreciated and increase the likelihood of a lead or sale. Not answering the question or taking a long time to answer might mean that that person will just go looking elsewhere.
Perhaps the trickiest comments to deal with are the negative ones. The complaints. Obviously no company wants complaints and they especially don't want them to be posted somewhere so public, like a social media page. Yet, that just comes with the territory today and companies with social media pages need to develop a strategy to deal with it. A recent survey by Social Media Marketing University uncovered some disturbing results:
* More than 50% of brands don't have a strategy in place to manage social media complaints
* 21. 4% of brands rarely or never respond to customer complaints in social media
* 23.4 % of brands not only do not have a strategy in place to manage negative social commentary, but do not have plans to develop one
Say WHAT?? This data is beyond shocking. Nearly every company is bound to get a complaint now and again. It's just a part of business. Sometimes the complaint is warranted. Sometimes it isn't and the customer just likes to complain. But the bottom line is that it doesn't matter. A complaint in social media is public and a company needs to respond to it and make good on the situation. If it's ignored, it doesn't only mean lost business from the person complaining but also from other people that notice it and notice that you didn't respond! Consumers can be forgiving as long as they see that a company is sincere in an apology and acknowledged the situation.
Social media marketing requires a daily time commitment. It's a two way medium, which is something that many companies unfortunately don't recognize until it's too late.
Categorized in: Social Media
Like what you've read? Please share this article