Interview with Christoph C. Cemper of Link Research Tools
Written by Nick Stamoulis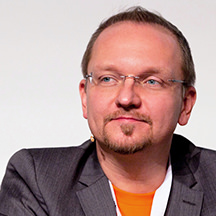 Recently I had the chance to interview Christoph C. Cemper of Cemper.com and Link Research Tools. Christoph had been developing software for 15 years before he started his internet marketing business back in 2003. Thanks to jumping on the blogging bandwagon in the early 2000's (before there really was a bandwagon) Christoph was brought into the search marketing world where he learned the rules of SEO and link building first-hand.
Thanks so much to Christoph C. Cemper for spending the time to answer all of my questions!
Question: What spurned you to start a blog back in 2003? Did you ever think blogging would ever get as big as it has (both personal and business blogs)?
Answer from Christoph C. Cemper: Ha, great question. My ex-wife mentioned that weblogs would be supercool and I just thought – what, running a diary on a website will be the next big thing. I can do that. Next I know was my tech blog had a PR7, I could rank affiliate spam sites with just one sitewide from it within hours and people offered me to pay $250/month or more for such a link. That's how I started SEO, link building and affiliate marketing. I quickly realized there's a lot of untapped territory and money in this, and quickly found myself to quit my IT manage day job a couple months later in 2004. And it just got better every year since.
Question: Have you ever seen business blogging backfire for a website?
Answer from Christoph C. Cemper: Don't have a specific example, but if those posts sound like they were written by a freelancer or some small light in the company it won't work. The CEOs and Expert's voice is what counts.
Question: Do you feel that the Google Penguin 2.0 update is really that much different from Penguin 1.0?
Answer from Christoph C. Cemper: Actually I think Google just got a lot better and more precise on their judgements, as several brands who got away with a lot of spam before are now hit as well. See some of these examples here and you see what I mean.
www.linkresearchtools.com/case-studies/penguin-2-0-penalty-home24-de/
www.linkresearchtools.com/case-studies/penguin-2-0-analysis-cheapoair
www.linkresearchtools.com/case-studies/penguin-2-0-penalty-analyis-reeds-com/
Question: What do you say to those who feel like Penguin was just a waste of everyone's time and nothing has really changed in the SERPs?
Answer from Christoph C. Cemper: There are some niches still full of spam, especially the high margin affiliate/spam/craphat ones like Payday Loans, but there was a huge shakeup in many industries. Those saying it didn't change something are looking in the wrong places. Google got more aggressive.
Question: How likely is it that a site was unfairly penalized by Penguin 1.0 or 2.0?
Answer from Christoph C. Cemper: I've yet to see a penalty that was not deserved, just checkout the deep dive into all that spam from above. Keep in mind, the definition of "what works" changes, and gets more stringent every month.
Question: What link building tactic do you think is next on the Google chopping block?
Answer from Christoph C. Cemper: There are still people building links that other's remove. Whatever is automated or can be done for cheap has a footprint. We've avoided footprints for our clients always, and the costs were significantly higher. A hard sell. Today we focus fully on Link Research Tools and the certifications for our experts, but anyone trying to sell link building should first sell the client on the actual costs of "cheap" link building. Google will always go after the cheaptard-methods, no matter what, because those are the masses.
Question: During a link audit, how can a site owner tell if a particular link is hurting, helping or not influencing their SEO?
Answer from Christoph C. Cemper: We launched our Link Detox ( http://www.linkdetox.com ) product last year in August and integrated it fully into Link Research Tools. While we've added massive functionality the number of future features would blow your mind if you knew. The goal is to minimize audit time, but when going over our automated recommendations an SEO expert mind should still look at it. My old saying "If it looks like spam, it proably is" can be applied by any granny trained 10 minutes to the web. We will improve in that manual audit area very soon as well.
Question: Is a Tweeted link as good as a regular link?
Answer from Christoph C. Cemper: It brings traffic, eyeballs and maybe links. It's being aggregated to wherever, but it's not an editorial link as a mention from a blogpost, review or interview like this. So short answer: no.
Question: Do you think social shares/signals will ever outweigh traditional links in the search algorithm?
Answer from Christoph C. Cemper: No way, I've been looking into that since 2011. It depends on the Industry as well, and the only safe path to a useful answer is to perform a competitive landscape analysis with our tool named similar – CLA (www.linkresearchtools.com/tools/cla)
Question: If a website loses internal link juice when they launch a new design (say their URL structure changed) how can they salvage that loss?
Answer from Christoph C. Cemper: First fire the SEO responsible for not preparing a URL migration structure.
Then try to either build a list of redirects manual or by using our Link Juice Recovery Tools (LJR). This one will show you all your (previous existing) pages that have links and suggest to redirect them.
Don't redirect everything to the homepage tough, as Google announced that redirects from deep pages to the homepage would now be treated as Soft-404. Makes sense. If you had a /cool-products page and it now resides at /products guess where visitors (and links) should land on?
Question: "My competition has double the backlinks I do, we'll never catch them!" What do you say to that site owner?
Answer from Christoph C. Cemper: It's not quantity, it's quality. Let's do a full competitive analysis and then derive a strategy from those insights.
Question: What separates Link Research Tools from the other SEO software out there?
Answer from Christoph C. Cemper: LRT is the only software
1. providing real-time verification of links. You get a consistent snapshot of data and all metrics, not some mishmash from up to 3 months old indexes
2. providing, practicing and training in competitive landscape analysis
3. with a 1 year track-record in toxic link analysis, including 100.000s user data signals about the accuracy that we use to train out rule
4. to incorporate the disavow link data to improve accuracy
5. combining up to 93 SEO metrics per link – every meaningful metric will be added, too
6. using 23 link data sources currently for maximizing up to 160% more links than with any other single commercial solution
7. built out of the need for useful Link Building software by link builders, not software builders. Note: we don't offer link building services to new clients though since 12/12.
*****
This non-paid interview is designed to give the Brick Marketing audience insights and different perspectives of SEO, link building, social media and web marketing. Past expert interviews include: Ann Handley, Eric Ward, Mike Moran, Andy Beal, and Jordan Kasteler to name a few.
If you would like to be interviewed by the Brick Marketing team please contact Brick Marketing here:
https://www.brickmarketing.com/contact
Categorized in: Expert Interviews
Like what you've read? Please share this article