Interview with Christian Arno of Lingo24
Written by Nick Stamoulis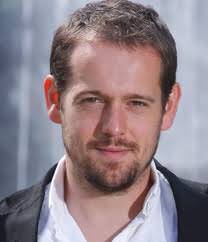 Recently I had the chance to interview Christian Arno, the founder of translation services provider Lingo24. Christian started Lingo24 when he was just 22 in 2001. He won the Shell LiveWIRE 'Young Entrepreneur of the Year' award in 2003. In  2009 he as a finalist in the 'Entrepreneur of the Year' category at the 2009 National Business Awards for Scotland.
Question: What should a global brand do if some of their most important keywords don't translate?
Answer from Christian Arno: A direct translation of your keywords into another language isn't always the best option. That's because it doesn't take into account what people are actually searching for. For example, a direct translation of "car insurance" in French is "l'assurance automobile" but "auto assurance" is a much more popular search term. And Italian users often mix in English keywords e.g. "voli low cost" (low cost flights).
If your keywords don't translate well, don't worry! Find a native speaker to help you research the most popular search terms that are appropriate for your website.
Question: What can a global brand do to make sure their SEO teams are on the same page regardless of what country they work in?
Answer from Christian Arno: The main challenge of international SEO is that different countries use different search engines, all with their own rules and algorithms. Observing all those rules is important, but so is having a 'brand guidebook' that an international SEO team should keep in mind when promoting websites in foreign countries. It's important to localize your content and your keywords, and to adapt them to the local cultural restrictions, but you need to make sure you don't alter your core message and your brand's identity.
Question: Some countries, such as Germany, have very strict rules and regulations about search and user privacy. How can an international brand adapt their SEO program to fit the unique rules of each country?
Answer from Christian Arno: The magic word here is research.  A good start is to look for communities that are affected by those issues and try to evaluate how big the problem is. That can be as easy as looking through forums and finding relevant websites.
For a more robust approach, get in touch with locally-based companies or SEO marketers who will be familiar with any guidelines and can offer advice.
Question: What does a US-based website need in order effectively compete in Google.co.uk or Google.co.in
Answer from Christian Arno: Most search engines tend to favor local results, so a country-specific domain name is a good start. It's best to register a top-level domain name, such as www.yourcompany.co.uk, rather than a subdomain of your main site. Make sure you've researched the most appropriate keywords for the target country, and optimized your site.
Link-building and social media campaigns in your target market can help raise the visibility of your website.
Question: Are ccTLDs or gTLDs better for international SEO?
Answer from Christian Arno: Search engines differentiate between in-country domains and generic domains, so if you want to achieve good search rankings in as specific country, you may want to go for a ccTLD. Google, for example, has clearly stated that it sees a ccTLD as a sign that your website is targeted to a certain country. It will be considered more relevant to local users and will be displayed in front of gTLDs in the search results.
Question: If a company has two versions of their website in the same language (Spain and Mexico for example) how can they prevent a duplicate content issue?
Answer from Christian Arno: Separate websites for each country are ideal from an SEO perspective, and help you offer a better, tailored service to customers. But they do take more effort, and duplicate content is just one issue. Localization is the key to success: your Mexican site should reflect the language variety and culture of the country. It's best to hire copywriters or translators who are based in the target market to adapt your site – localizing it for the market and avoiding an exact duplication of content at the same time. It might be more expensive or time consuming, but it will usually result in a better return on investment.
Question: Should country-specific websites create their own blog or is it just better to write content in one language, translate it, and publish it across the various websites?
Answer from Christian Arno: A blog is a great way to raise your website's profile and provide readers with fresh, relevant content. Sometimes, you'll want to translate your best blog posts for your multilingual sites. But not all posts will be relevant to all countries. For example, non-American readers might not care about a blog post about Thanksgiving holidays or a store opening in Los Angeles.
The best option is hiring a native-speaking translator with copywriting skills, who can post a mixture of translated and original posts. For countries that aren't your key target markets, the occasional translated (and localized) post will be fine.
Question: Do you think translation software programs do a good job taking the subtlety of languages into account?
Answer from Christian Arno: Machine translation has seen rapid advances in recent years, and is now an acceptable (or even the only) solution in many cases. For example, it allows you to chat in real-time with a colleague despite a language barrier. It's also a good option for understanding incoming emails, or translating user-generated reviews.
However, machine translation programs have little awareness of context or the more subtle nuances of language.  Even the best ones are unlikely to get the right tone of voice or level of formality. They can be prone to contextual mistakes or cultural faux pas.  If you want your website, blog and marketing materials to create a great first impression, then professional native-speaking translators are the best option.
Question: Should a global brand develop separate link building strategies for each of their country-specific websites?
Answer from Christian Arno: Yes, separate link-building strategies will build the visibility of your site in local search engines.
Question: Could building international links to your website (mycompany.com) ever hurt your US SEO success?
Answer from Christian Arno: International links won't hurt your rankings, but in-country links are those you should go for. It's important to get links on websites which are popular among your target audience. So if you're targeting US businessmen, you'll want links on US business websites.
Question: What are some of the common problems companies face when trying to "go global" with their SEO?
Answer from Christian Arno: One common problem is a lack of research at the start – such as failing to find the most appropriate keywords or country-specific search engines. It can be particularly tricky in countries such China or Russia, where Google isn't the first choice. Marketers need to get to grips with Baidu and Yandex to reach users.
Another problem is a lack of localization and failing to take cultural and linguistic differences into account.
Question: How can a global brand best manage multiple social media accounts in dozens of countries?
Answer from Christian Arno: As with blog posts, we'd recommend hiring a native speaking social media manager in each target country.   Ideally, your local translator/copywriter will be able to manage both! This means your local accounts will be regularly updated, and social media posts will be relevant to the target audience. And of course, it's equally important to understand incoming messages and engage with followers and fans.
Connect with Christian Arno on LinkedIn and Twitter.
*****
This non-paid interview is designed to give the Brick Marketing audience insights and different perspectives of SEO, link building, social media and web marketing. Past expert interviews include: Ann Handley, Eric Ward, Mike Moran, Andy Beal, and Jordan Kasteler to name a few.
If you would like to be interviewed by the Brick Marketing team please contact Brick Marketing here:
https://www.brickmarketing.com/contact
Categorized in: Expert Interviews
Like what you've read? Please share this article