Link Building Articles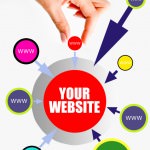 Written by Nick Stamoulis

Inbound links are important for SEO because they remain a top search engine ranking factor. Inbound links pass trust from one site to the next and convey relevancy to the search spiders. You'll hear that the best links to earn are "natural" links, or inbound links that occur naturally over tim...