Content Marketing Articles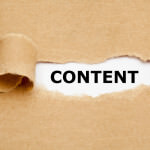 Written by Nick Stamoulis

You could be guilty of plagiarism and not even know it. Maybe you "borrowed" a sentence or two from a research book for an English paper back in college. Maybe you didn't give full credit to your coworker for their idea that you ran with. Maybe you were more inspired by the exact wording than...