Why Your Boss Might Hate SEO
Written by Nick Stamoulis
OK, hate is a harsh word. Maybe your boss doesn't hate SEO. But there's a good chance that higher ups might strongly dislike SEO or be frustrated by it. Why? Because SEO is different than other marketing methods that they might be more accustomed to. If you're a marketing person there's no doubt that you understand the importance of SEO but unfortunately your boss might struggle with accepting it and dedicating a portion of the marketing budget towards it. Here's why: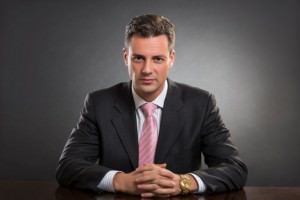 They don't understand it
It's easy to dislike or fear what you don't understand. SEO certainly isn't rocket science, but to some "old school" types it's still a relatively new way to market a business and they simply don't have the time or the interest to do the reading or to fully understand what it's all about. This of course can be frustrating to the marketer that is left trying to justify SEO to someone that just sees it as another expense.
It's slow
The higher ups (that sometimes have even higher ups like investors) want to see an ROI on marketing initiatives as quickly as possible. Unfortunately, SEO doesn't work like that. It takes time, usually at least 6 months, to start to see noticeable traction with an SEO campaign in terms of increased visitors from the search engines and referral sources. If you are in a competitive niche, it can be even longer than that. There are so many variables that are completely out of your control. For example, if you are relatively new to SEO and your competitors have been working at it for years and show no signs of slowing down, you may never be able to "beat" them. An important indicator of SEO success is the amount of trust you have earned from the search engines. Trust comes over time as your domain ages and you continually provide users with a good experience and update the site with fresh content. The search engines prefer to send traffic to sites that have proven themselves over time over a site that is relatively new and could disappear within a few months.
It's always changing
This is perhaps the most frustrating thing about SEO for everyone involved, both the SEO "newbies" and those with longstanding SEO careers. An SEO campaign is really at the mercy of the search engines and the search engines can change their algorithms whenever they please. In fact, the algorithm is tweaked on an ongoing basis. Sometimes the changes are so minimal they are barely noticed. Other times the changes are massive and websites can see a huge chunk of traffic disappear overnight. No one is immune to these algorithm updates. All that SEOs and marketers are left to do is follow SEO best practices and guidelines set forth by the search engines and keep up with trends. Tactics that improved a website's search presence just a few years ago could now potentially get a site into trouble. The key to successful SEO is adapting to whatever new regulations are set.
Categorized in: SEO
Like what you've read? Please share this article