New B2B Social Followers Aren't Ready to Buy
Written by Danielle Bachini
There are plenty of differences between B2C social media marketing and B2B social media marketing. One difference that B2B marketers need to keep in mind is the demographic of their social media followers. For B2Cs, social followers mostly consist of current customers- people that have been happy with a previous purchase and would like to continue to buy from the company. They follow the company to learn of new products, learn about promotions and sales, and to find coupons or other discounts offered to social media followers only. B2B social followers are a very different type of audience. In many cases, B2B social followers are not current customers. Instead, they are very early in their decision making process and are "window shopping" for companies that offer a product or service that might meet their needs.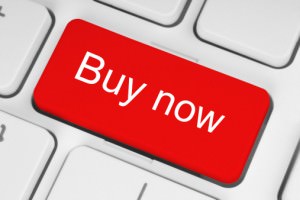 While B2Cs can get away with the coupon and promotion strategy to keep followers engaged, B2Bs don't have that option. If a B2B is in a very small niche with a very expensive product or service, they can't approach social media the same way that a parity product distributor does. Coupons and promotions just don't fit the brand, and the brand should never be compromised just to try and fit into some social media strategy that you think might work.
Instead, a B2B social media strategy needs to be rooted in the sharing of informational content that will educate your social followers over time and encourage them to select your company when the time comes to pull the trigger and buy. The goal of a B2B social media campaign is ongoing lead generation that could eventually turn into a conversion. B2Bs should be sharing lots of informational content in the form of blog posts, white papers, videos, webinars, etc. This content gives social media followers the information that they need about your industry and your business while they are still early in the decision process. New B2B social followers aren't ready to buy, but this content helps to keep your company top of mind.
B2Bs should do everything they can to get new, relevant social media followers. This includes having a steady stream of content and even investing in social media advertising. In addition to increasing brand exposure it can help SEO efforts as social signals are created when informational content gets shared across the web. However, it's necessary to remember that an uptick in new followers doesn't always correlate with the sales or leads you are seeing. It will take time to turn these new followers into sales. New followers are essentially brand new business connections. If you met someone at a trade show or other industry event, they aren't likely to buy your product or service that day. Instead, they'll take your business card, and keep it handy for when they might need it. Essentially B2B prospects are keeping your social profiles handy for when the time comes to buy.
Categorized in: B2B SEO Marketing
Like what you've read? Please share this article