B2B Social Advertising is For Long Term Leads
Written by Danielle Bachini
A business is expected to have a social media presence today. In addition to looking at a company's website for more information, a prospect will also check out social media pages while they are conducting their research. A social media page is where a company can share updates and links to content that target audience members would find beneficial and also where a company can engage in a dialogue with followers. Of course, in order for social media pages to have the biggest impact, the company must have a social media following.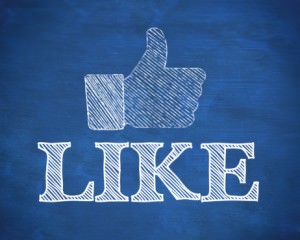 One way to earn more social media followers is to invest in social advertising that targets social media users that have interests that are in line with what your company offers. You don't want to just throw money at social advertising and target a broad audience. A B2B target audience is typically very niche. It's necessary to conduct some research and determine how to target people that are most likely to be interested in what you have to say. You might be reaching a much smaller crowd, but it's better to target a few hundred people that are most likely to be interested in your product or service than a few thousand that aren't. You'll need to spend some time coming up with a list of companies, events, publications, etc. that your target audience might follow in social media in order to target those people. Your ad will then be shown to the proper people who will be more likely to "Like" or "Follow" your page.
Obviously the end goal of any marketing effort is to increase sales, and in the B2B sector the first step towards a sale is often getting a lead. Social advertising will improve your brand exposure and increase your follower count over time. As your follower count grows, it means that more people are seeing your message. The more people that see your message, the greater the likelihood is that they will share your content (further expanding your reach) or click over to your website and fill out that lead form. It's just not going to happen overnight.
Like most online marketing tactics, B2B social advertising is a long-term strategy. Nobody is going to see an ad in social media and immediately click over to the page to fill out a lead form. This is especially true if the B2B product or service is expensive, which is often the case. What B2B social advertising does is get your company into the consideration set of target audience members. It's really just the first step. Once you've achieved their interest with your ad, you need to then keep them interested with your social media updates. There is no point in investing in social media advertising if you aren't going to have robust social media pages. Over time, as you share more content and have more conversations with current and prospective clients and customers via social media, a prospect is going to learn more about your company. When the time comes to buy, you will be top of mind.
Categorized in: B2B SEO Marketing
Like what you've read? Please share this article