B2B SEO Should NOT Push the Envelope
Written by Nick Stamoulis
More than once a B2B SEO client has come to me after a year or so of work (and great success I might add!) and asked "what else should we be doing?" It's as if there was some secret level 2 SEO tactic that I had been holding back from them! But here's the real secret to SEO; it's not sexy, it's not flashy and there are no "next level" tricks to success. There is no envelope to push, no new ground to break. For better or worse the search engines make the rules and we have to follow them. It's by following those rules and making the most of them that you succeed.  You have to fully embrace the process and make the most of it. There is a lot of room to grow, and there is always the chance to do more, but there are certain lines you simply can't cross.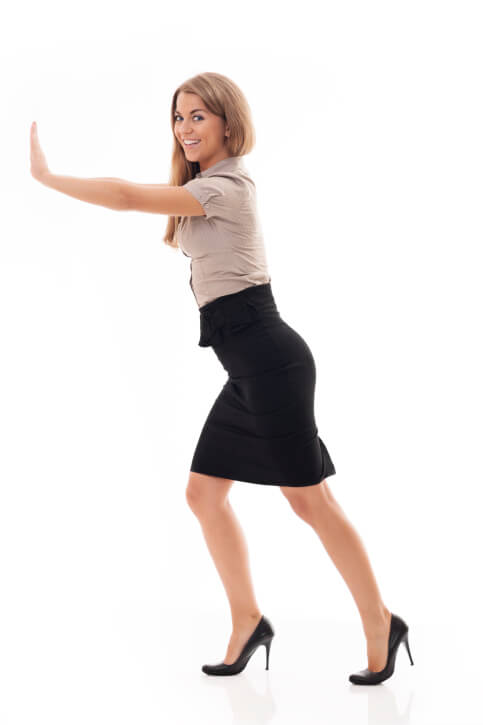 As harsh as it may sound, Google doesn't care about your website. They are not in business to help your business succeed. Google wants to serve up the best possible search results because it helps their bottom line. If searchers couldn't find what they wanted it wouldn't take long for them to ditch Google and jump to another search engine. If your website helps create a great user experience for Google's searchers than you get to ride the SERPs to success. If other websites deliver a better experience than they get the top spots. B2B SEO is about proving your website's worth to the search engines through your content marketing, your link building and earning efforts, your social presence and more. But there are very specific ways you're supposed to go about those activities and failing to play by the rules will, at best, do nothing and, at worst, result in a penalty.
One of our clients admitted that a few years ago they were "cheating, but trying to be smart about it." They took their B2B SEO campaign right to the edge and rode it out as long as they could, constantly tweaking their work so they were only slightly in the black. Since other competitors were obviously engaging in black hat activities they thought Google would crack down on those other sites and ignore their slight indiscretions. Well they were half right. Google did crack down on those other sites but they also got our client's site up in the process. It took them almost two years to undo the damage done by, by their own admission, a few hundred bad links! Even though their site was in good shape and their content was well-written and useful, those "grey hat" tactics sent them into a tail spin that lasted two years and cost hundreds of thousands of dollars! They weren't even trying to push the envelope that far and look at how much it cost them.
Just because there is a process your B2B SEO campaign has to follow, that doesn't mean you can't find new and innovative ways to market your brand. You can still create content that grabs the attention of your prospects like never before. You can still be active in social media and connect with your audience. You can still have fun and let your personality shine through. After all, B2B doesn't mean boring to boring! But there are certain rules you have to follow to ensure that you are getting the right kind of attention from the search engines!
Categorized in: B2B SEO Marketing
Like what you've read? Please share this article