B2B Content Quality Shouldn't Suffer to Meet Quotas
Written by Nick Stamoulis
B2B marketing, specifically online, requires ongoing publication of quality content. B2B decision makers are deciding what product or solution is best for their business and the result will impact the entire organization. It's not a decision that is taken lightly, especially if the product or solution is an expensive one. Decision makers report to those that are in charge of the budget and they need to prove that what you have to offer is going to directly improve their bottom line. In order to justify this cost to upper management they need to have thoroughly done their research and the only way to do their research on your business is if your business has been publishing quality content that is going to answer all of their questions, not just about your product or solution specifically, but about the industry in general so that they have a better understanding of how your product or solution fits into the mix and you can be viewed as an industry expert.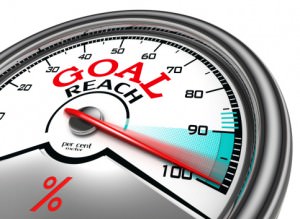 Online B2B content is necessary in order to improve B2B brand visibility across the web. B2B content is what generates inbound links to improve search engine trust and is what gets shared across social media to improve social signals and social visibility. While this concept is widely understood by B2B marketers, we notice among new B2B clients and their competitors that B2B marketers tend to have a difficult time with the content marketing component of their online marketing/SEO program.
Some businesses aren't quite sure what content to create and therefore don't create enough of it. However, more and more often we are seeing the opposite problem. B2Bs that understand how important content is to an online marketing program are publishing more and more content, yet the quality of that content is suffering. Marketing managers are setting content quotas that writers must meet, some of which are unrealistic given all of the other duties that the marketing team is responsible for, and the result is a lot of content, but it's not all that great.
When it comes to B2B online marketing content for SEO purposes, the focus should always be on the quality of the content. It's better to be publishing two well thought out and thoroughly researched, longer blog posts a week as opposed to 10 blog posts that are somewhat mediocre, or worse. The same is true when it comes to the main product or service pages of the site. These pages need to have substantial content or else they will be considered "thin" pages by the search engines and won't be ranked favorably.
Since it occurred more than a few years ago, it might be easy to forget about the ramifications of the Google Panda update that targeted low quality content. However, the regulations of Panda are still very real. If the content that you are publishing isn't high quality or it's being churned or spun, there's a good chance that it's not going to improve your online marketing efforts and it will probably hinder it in some way.
Categorized in: B2B SEO Marketing
Like what you've read? Please share this article