How Is Your Audience Searching?
Written by Brick Marketing
One of the biggest mistakes a site owner or marketing manager can make when it comes to their SEO is assuming they know how their audience is searching. While you can certainly make a few educated guesses, you can't just blindly target various keywords and search queries if you don't have the data to back it up. For instance, you might offer "small business accounting services" because technically, any company with fewer than 500 employees can qualify for many U.S. Small Business Administration programs. However, there is a big difference between the needs and attitudes of a company with 400 employees and a business with 4. Your company might not be targeting the IBMs of the world, but you also aren't after the mom-and-pop pizza shop; that's too small of a small business. So how is your actual audience, those mid-sized small business, looking for your services?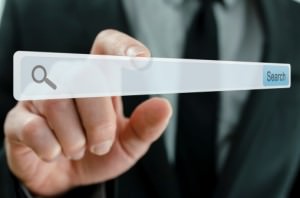 Many industries rely heavily on industry jargon to describe their products and services. And while you may have to use that jargon in order to be accepted and respected in your industry, are you potential customers using that same jargon? As an industry professional you know all the ins and outs of your industry and your company. But a potential customer, especially one just starting their research phase, might not know the tricks to navigating your industry.
If you don't know exactly what you need how to you know how to search for it? For instance, let's say a retailer wanted to change their POS system from the standard cash register to one that uses tablets and smartphones to check out (like the Apple store). Many small businesses and independent business owners (like those at Farmer's markets and food trucks) are using things like PayPal and Square so they can accept credit cards but not invest in a whole POS or credit card system. So maybe this business owner starts looking for things like "mobile POS," (which would be how you would define your software), but they could also look for "iPad checkout system," "credit card swiper for smartphone," or "accept credit cards on phone." There could be dozens, if not hundreds, of other search terms that people are using to find your mobile POS software. You can't assume you know them all!
Assuming you know how your audience is searching means missing out on a lot of valuable keywords. Search terms with a lot of search volume are worth a lot of potential business, but there is also a lot of competition around those phrases. There can only be one #1 for any search query, right? If you focus all your efforts on a short list of search queries you are missing out on a lot of other opportunities that could be worth a lot of business!
As people move through their buying cycle the way they search changes. The more they know the more focused their searches become, so that is also something you need to factor into your SEO. More focused search queries tend to convert better, since people are closer to pulling the trigger, but broader searches tend to pull more people to your site in general. How does someone who is just starting his or her search process look for information versus someone that is ready to buy? Once again, if you just assume you know how your audience searches chances are you are going to miss a huge chunk of your target audience!
Categorized in: Keyword Research
Like what you've read? Please share this article