Don't Forget to Ask for These Links
Written by Nick Stamoulis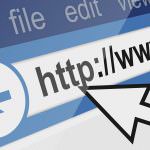 Building links for an SEO program has become more and more challenging as the years have gone on and the search engines have become stricter with what types of links actually pass on any authority. The best types of links are those that appear naturally, when another website owner finds the content on your website to be valuable enough to link to it. But that doesn't mean that traditional link building has been completely tossed out the window. There are still plenty of ways to build links on your own that are completely legitimate, including straight out asking for them. Here are a few situations in which it's completely OK to ask another website owner for a link:
They've mentioned you
If another website has mentioned your company, brand, product, employee, etc. by name but didn't include a link over to a relevant page on your website, there's nothing wrong with reaching out and asking them to add one. They are, after all, talking about you. In many cases omitting the link wasn't intentional, maybe the website owner forgot to add the link or just didn't think about it. Often, they'll be happy to add it. This is why it's always a good idea to monitor the web for any branded mentions using a tool like Google Alerts and check for links any time a new one pops up.
You're participating in an event
If you're participating in an event, industry or not, check to see if your company is listed on the event website. If there isn't a link, ask for one and explain that this makes it easier for event attendees to learn more about you before they attend the event.
You're sponsoring something
Many events and organizations will dedicate space on their website to profiling their sponsors, or at the very least, including a list of sponsors. Sometimes this is even part of the sponsorship package, inclusion on the event/organization website for exposure. A brand mention is great, but a link is even better, for SEO purposes and to drive traffic to your website from a relevant audience.
You've entered a partnership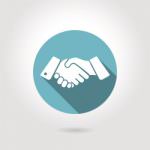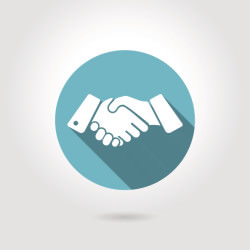 If you've partnered with another company in a related niche, it makes sense that you would link to each other's websites. Don't confuse this with an SEO link exchange, which is a spammy practice of "I'll link to you if you link to me for the sole purpose of SEO linking." If there's a legitimate business relationship there, a link makes perfect sense.
These links are essentially "low hanging fruit." Essentially, if there's any reason for your brand to be mentioned on another website, it's also worthwhile to ask for a link. If a website owner doesn't want to give you the link you really can't argue, but it's always worth a try.
Categorized in: SEO
LIKE AND SHARE THIS ARTICLE:
READ OTHER DIGITAL MARKETING RELATED ARTICLES FROM THE BRICK MARKETING BLOG: