Interview with Aris Vrakas, Former Director of SEO at Orbitz Worldwide
Written by Nick Stamoulis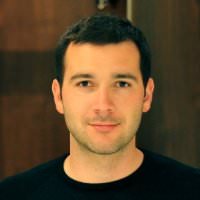 Recently, I had the chance to interview SEO expert Aris Vrakas.  Mr. Vrakas is one of the industry's top SEO professionals in the field of artificial intelligence e marketing.  As Director of SEO at Orbitz Worldwide, he led Orbitz in building from scratch one of the first end-to-end landing page platforms, which is capable of self-optimization to manage millions of pages, content sources, business wide data-sources as well as dozens of existing and new language domains.
Question: As the former Global SEO Director for Orbitz Worldwide, how do you manage multiple SEO programs across dozens of countries and languages?
Answer from Aris Vrakas: The basis for a successful global SEO effort is access to comprehensive but easy to understand reporting, a scalable and customizable platform capable of fast innovation, a highly trained and specialized team and a set of evolving processes that enable quick reaction to trends and new ideas making it into production fast.
World class reporting helps us measure and understand the performance of all sites and products easily and quickly in-depth to accelerate testing, proactive SEO targeting and reactive cause and effect analysis. The next step is to create a repeatable process that allows you to quickly leverage all your resources to focus on priorities.
Last but not least it is important to drive investment in your SEO product and enable rapid testing and scalability using new software technologies.
Question: What's the best way for a website to monitor their organic presence globally?
Answer from Aris Vrakas: Every business from blog to enterprise should aim to understand the key factors affecting their SEO, overall marketing and most importantly the customer interactions on their website. Although most companies understand their overall site well it is more difficult to prioritize and build an effective in-house SEO Reporting framework, largely because SEO KPIs are different to what e-commerce businesses are used to, with Rankings, Links and other KPIs being unique to SEO and requiring bespoke solutions, not necessarily tying in back to the same bottom-level metrics BI departments historically work with.
SEO reporting goals however are very similar to SEM and other online marketing channels. Ultimately you need to understand what KPIs help drive insights and create a reporting framework that allows you to understand and communicate the high-level performance of your sites. Then you need to be able to deep-dive into the data by slicing and dicing it, either using pivot tables in excel, or SEO platforms like SEO Clarity or other platforms that can merge a variety of data in one place, or your own in-house reporting suite. Finally it helps if all the data is integrated with your analytics and other BI and front-end applications so you can look at all your data at once and take swift action to optimize your site.
Question: What should a website do if one of their top keywords doesn't translate into other languages?
Answer from Aris Vrakas: Andy Atkins Kruger (CEO Webcertain), with whom I've had the pleasure to work with on this subject, has advocated a mindset to address this question that I will paraphrase here: It's not about keywords, it's about products and matching user demand with the right product and right language. I advise anyone engaged in multi-national e-commerce to consider each language as a new audience and think about what that audience and culture are looking for, what keywords they're using to find it, and what products they prefer, and re-think the products, pages and customer experience you provide to match it. In other words, don't translate your keyword list; create the perfect keyword list in each language. It's worth it.
Question: How does a global brand produce enough content to keep up with each market's needs?
Answer from Aris Vrakas: Some SEOs, not the expert fellow reader naturally, but some SEO's tend to think of content as a short term project or head and tail paragraph text content and have different strategies and tactics for each and invest budgets accordingly to a various degrees of ROI success – mostly positive in their majority if done right.
Customers think of content sometimes as the object of their research, and other times as low quality distractions that waste their time.
I see "content" as the on-page magic that adds value to the chain and helps consumers find and do stuff. To add value to millions of pages reflecting tens of millions of keyword terms in multiple languages you need to think big! Sweep your entire business for data, do competitive analysis, find out what data companies are offering across your industry. Spend time to analyze your content and data universe and connect the dots to add value to the customer journey. Invest in your long-term value-add and create unique useful content.
I like to consider the following questions when thinking about content at scale:
1. If Search Engines weren't around, what content would I make for my customers?
2. What would I like to find on a page for what I searched for?
3. How do I help Google understand that content and rank it?
4. What is my competitive advantage and how can I leverage this?
Question: Do you think international brands should create social accounts for every major market (one in English, one in Spanish, once in French, etc)?
Answer from Aris Vrakas: International brands should be where their customers want to interact with them and only if they can manage communications effectively.
Question: Can you explain what artificial intelligence e-marketing is?
Answer from Aris Vrakas: Branches of A.I. have been used by on-line companies for years. It is useful for understanding large data sets and classifying information into knowledge, a function previously performed only by humans. This can be used to understand huge data sets and either predict the probability of an outcome, or classify objects into logical categories. In other words, A.I. can help us understand our data at scale and learn from it, and it also makes it possible to predict the outcome of a real or hypothetical scenario such as keyword bidding or the impact a page change could have on it's rankings.
Online travel is probably one of the most competitive niches around and has so many sub-categories like hotels, airfare, car rental; vacation packages and so forth there are probably thousands of sites fighting for traffic. What did you do while at Orbitz to help the company stand out in so many verticals among so many competitors?
The most powerful change was to enable fast and scalable innovation by creating a custom SEO platform from scratch. We made the extraordinarily complex task of managing multiple products, languages and millions of pages easier than updating wordpress templates while maintaining control over every page, module and all content.
Obviously Orbitz has a ton of user-generated content with all the customer reviews the site pulls together—do you feel as if that content had any impact on Orbitz's organic search presence?
Users love reading reviews before booking a hotel and search engines, I believe, acknowledge that in their algorithms.
Question: How does a site as large of Orbitz ensure that there is no thin content lurking around that could come back to haunt you?
Answer from Aris Vrakas: The short answer is simplification and pruning. For sites that create content for the benefit of their customers, like Orbitz, thin content is often about understanding and managing the limitations of your own product as well as the difficulty Search Engines face when it comes to understanding your content. For a travel company thin content could mean having 10k pages for cities without hotel inventory. I wouldn't like to land on a page with generic content and no hotels as a customer, and neither does Google so I would try to focus my efforts in creating landing pages that the customers will find useful, all the way to the tail.
Question: I know it's still early, but do you have any opinions about Google's Hummingbird algorithm? Will it dramatically change the way sites have to go about their SEO programs?
Answer from Aris Vrakas: I think the biggest change companies should consider is their focus on customer experience and their companies' value add, if that's not already the way they think about SEO.
I ask my self often, if search engines didn't exist and the only way to find my site would be to send it to my friends and family, and their friends, and millions of their friends' friends, is this how I would structure and design it?
Hummingbird is not a radical departure conceptually from what we know already. It's a new platform that allows Google to use data at scale they previously couldn't, and learn faster from it. It is a milestone towards continuously improving rankings leveraging user-intent, natural language processing and contextual analysis as well as potentially more customer feedback to learn faster what sites people like for any search term. Hummingbird should signal a renewed focus on creating value for your customers long term as traffic could shift over time as Google builds up information about what it is exactly you do, and what queries are satisfied at your site vs. your competitors.
*****
This non-paid interview is designed to give the Brick Marketing audience insights and different perspectives of SEO, link building, social media and web marketing. Past expert interviews include: Ann Handley, Eric Ward, Mike Moran, Andy Beal, and Jordan Kasteler to name a few.
If you would like to be interviewed by the Brick Marketing team please contact Brick Marketing here:
https://www.brickmarketing.com/contact
Categorized in: Expert Interviews
Like what you've read? Please share this article