Don't Let the Approval Process Hinder SEO Success
Written by Nick Stamoulis
One of the most important things that a website owner needs to understand about SEO is that it is a long-term process. Unlike other marketing activities in which there might be an immediate return, like direct mail or a short-term promotion, it takes time to see SEO results. This is mostly due to the nature of the search engines and all of the competition in the online space. The search engines want to rank the best possible sites that will match a search query, and one of the primary criteria is the trust factor of the site, which takes time to earn by building relevant inbound links and publishing high quality content on a regular basis.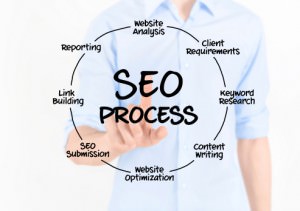 The SEO process is already slow enough due to factors that a website owner can't control. So it's important to make the most of what you DO control when implementing an SEO campaign. It's important for a website owner to be sure to keep the process moving by creating an approval process that is focused on a quick turnaround time. The SEO process includes many steps and each step builds upon the one that came prior to it. If step one, keyword research, is completed by an SEO professional but then sits around for weeks without being approved by the website owners, that means that it's wasted time. You can't complete the on site optimization phase if the keyword research hasn't been completed.
The next step is the approval of the on site optimization recommendations. If those sit around for weeks without being looked at it means that it's additional weeks that the SEO campaign isn't getting off the ground. Next comes the approval of the link building strategy, content submission opportunities, and so forth. The SEO campaign is only going to stay on track if each item is getting approved in a timely fashion.
A common culprit of approval delay is the red tape that organizations put in place. This typically happens within a large organization. The keywords need to be approved by the content team, the marketing team, the VPs, etc. These people have different schedules and different opinions. They need to set up a meeting to review it together and their schedules just don't match up for weeks. Until the keywords are approved there's really nothing else that can be done in the meantime since keywords are the foundation of everything that you do in SEO. This is actually one instance in which a smaller company might have the upper hand in SEO. There are less people involved which means that there are fewer opinions and things can get done more quickly.
Large organizations should take a hint from the smaller businesses. When it comes to SEO work, designate one person or a small team to be responsible for all approvals. Of course, this does take time, so that time needs to be budgeted for. It's true that there isn't anything "urgent" about SEO, but you don't want to continue to put it off either. It's already a long enough process to get the attention of the search engines and you want to do your best not to prolong it even further.
Categorized in: SEO
Like what you've read? Please share this article