Interview with Guest Blogging Expert Ann Smarty
Written by Nick Stamoulis
Recently I caught up with guest blogging expert Ann Smarty. Ann is currently the Community and Brand Manager for Internet Marketing Ninjas and is the former Editor-in-Chief at Search Engine Journal. She is also the founder of MyBlogGuest.com,  a free community that connects blog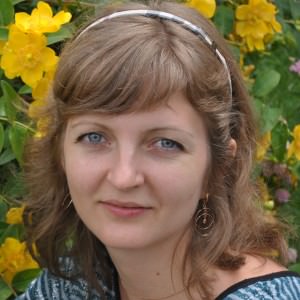 owners to guest authors for mutual benefit. Ann Smarty also writes for some of the top Internet Marketing sites including SEOmoz, Mashable, Social Media Examiner and many more!
This interview is rather long, but is worth the time to read through all of it! Thanks so much to Ann Smarty for spending the time to answer all of my questions! 🙂
Question: How did you begin your career in SEO?
Answer from Ann Smarty: Oh that was a pure coincidence. I had never been keen on marketing or Internet marketing. I was happily learning English philology in Ukraine and was going to start teaching at my native university. Then during my final year I got bored and went to find a part-time job – to challenge myself. That's when I was hired by an Internet marketing company as a support team member to help English-speaking customers.
After a couple of months of working there I forgot about my dream to become a high school teacher! I was so excited by the whole new world of SEO and website promotion. I loved working there and I loved the people I was working with.
When I got pregnant I had to start working from my home – that's when my own business seosmarty.com became my own business  🙂
Question: You recently left your home in Kharkiv, Ukraine to come work in the US for Internet Marketing Ninjas. What prompted you to move halfway around the world when you work online, which in theory means you can work from anywhere in the world?
Answer from Ann Smarty: IMN wasn't the first company that invited me to the US. However Jim is always the first! He was the first to invite me about 4 years ago. I was pregnant then and that was the bad timing. However working for a person who actually discovered the world of link building has always been on the back of my mind since then.
About a year ago Jim came to Ukraine and we had a chance to meet. That was fast: "So will you come to blog for us?" – "Sure!" was my reply. It was like we didn't have to talk more on this. There was nothing to think about. That was done.
To me personally, working for a US company while actually being inside the team is a huge step forward. It's easy to spend your whole life in front of your laptop never actually trying to move forward, especially when you are already earning a lot. But I like challenging myself and coming to the US is a new experience and a new challenge.
Question: You admit that you built your personal brand mainly through your guest blogging efforts. Why did you decide that guest blogging was the best way to go about things?
Answer from Ann Smarty: That, again, was a coincidence. I started seosmarty.com as the way to motivate myself to learn SEO. I quickly realized blogging to myself is not that exciting. So I started looking around, commenting and trying to help people. This quickly attracted some attention to my tiny blog. Then was my very first guest post at Youmoz and guest blogging invites started flowing in! I have no idea how that happened 🙂
Question: You've written for some of the biggest Internet marketing blogs around including the SEOMoz blog, Search Engine Journal and the Search Marketing Standard Magazine. What advice do you have for up-and-coming SEO professionals that strive to write for similar publications?
Answer from Ann Smarty: To me it's easy: I never offer a guest post unless I am 100% satisfied with it and unless I am 99% sure (you can never be 100% sure) that it's a useful one. You don't need to re-invent a wheel each time you write something (and pretty much anything has already been blogged), but what you can do is to always focus on what you are best at. I did a quick article about how I manage to write a lot of articles. Hopefully it will get someone inspired!
Question: As former Editor-in-Chief at Search Engine Journal you've undoubtedly seen your fair share of guest blogging requests. What makes one request stand out and actually get someone a shot at a guest blogging opportunity?
Answer from Ann Smarty: When it starts with my name 🙂

I would delete any pitch that starts with "Dear webmaster", "Dear sir" or "To whom it may concern". Come on! That's a guest blogging pitch – you need to know who you are writing for! I did a video a few months ago about what not to do when you want to guest post for someone.
Other than that, there are no huge tricks. Just be as detailed as you deem required. I usually give a chance to any authentic email asking about a guest posting opportunity.
Question: A lot of content that is created overseas for US companies is written by people who speak/write English as a second language, much like you. Many times this content is poorly written, has major grammatical errors or might even be spun content. How can a company that wants to outsource their content writing overseas ensure they get a great writer like you?
Answer from Ann Smarty: Unfortunately, the only way to go is to hire a native speaker. No matter how much a non-native speaker tries, there will always be clumsy phrases. It is next to impossible to sound natural unless you use the language on a regular basis. I am feeling it right now while I am typing it!
I know many people would be too kind to say that my language knowledge is good but I know English too well not to notice that many of my sentences sound "not right".
Perfecting English knowledge was yet another reason to come to work in the US by the way!
Question: What are some of the biggest mistakes you've seen companies make when it comes to guest blogging?
Answer from Ann Smarty: Looking for a cheap easy ways to guest post.
I firmly believe that a company should NOT outsource guest blogging. The whole point of guest blogging is building relationships with bloggers – when you outsource you pay for other people to build those contacts. So just don't do that. It's much smarter to hire a good diligent person in house, train him/her and keep that talent (as well as all the valuable blogging relationships you can always use again) within your company. Yes, it's a longer way to achieve results but it's much more efficient in the long run.
Question: As a guest blogger, what kind of sites should you NOT submit your content to?
Answer from Ann Smarty: It's really up to you. My own criteria: community. I don't care much about PageRank or MozRank but I want to see comments and shares. I want to see a live site with a personality behind it. I prefer blogs with personal brands behind them (someone talking to the readers and listening to them).
Question: Google came out with a lot of game-changing algorithm updates in 2012. Which one do you think has had the biggest impact on SEO?
Answer from Ann Smarty: I actually don't like speaking about Google Updates. Google is doing them to start fear uncertainty doubt rather than trying to make the results cleaner. Google is smart enough to clear search results without all that fuss around each update: quietly and smartly. With all that data they own they can be much more helpful. What they are trying to do is to scare away more people from even trying to rank. So talking about those updates is like fueling the fire. I prefer playing a fair game and trying to believe that will keep me safe 🙂
Question: Do you think the Google Panda update has done a good job of cleaning up content online?
Answer from Ann Smarty: I want to believe in that but I don't see organic results behind the low-quality AdWords results which now just stuff the search result pages 🙂
Question: 27,000+ Twitter Followers is no small number! What's your secret to Twitter success?
Answer from Ann Smarty: In reality I wish I had more time to better utilize Twitter. My community deserves much more than the stream of content I consume (read and produce) daily. I'd love to interact more but I am so busy that I hardly manage.
My main secret is that I am an earlier adopter 🙂
Question: What is the real value in building a social media community?
Answer from Ann Smarty: To me the real value is in branding. Today, no matter which new project I plan I can be sure that my followers will support me. If they know there's "Ann Smarty" behind a site, they will start discussing it. That's something you can't really measure or buy. But I feel that support daily, with every new piece of content I publish or site I launch. It's priceless!
Question: Time is tight for small business owners. What time management tips can you give to small business owners or overworked marketing managers to help make managing their social media marketing efforts easier?
Answer from Ann Smarty: Oh I have talked about that a lot. In fact I even created my own blog to publish my productivity and self-improvement tips there: http://manifestconnection.com/
But my most useful and most personal advice is here: It's about how much I like keeping everything under control (scheduling, planning and creating a new to-do list daily).
Question: What was the inspiration behind myblogguest.com?
Answer from Ann Smarty: I was often invited to guest post and some people even started approaching me trying to hire me as a guest post contractor (I even didn't have a "services" page at that time), so I could clearly see the demand. Thus one day I decided to build a forum. It was much later that it grew into something more than a forum with the gallery, PRO plans, etc. In the beginning it was just a forum with not many plans behind it!
*****
This non-paid interview is designed to give the Brick Marketing audience insights and different perspectives of SEO, link building, social media and web marketing. Past expert interviews include: Ann Handley, Eric Ward, Mike Moran, Andy Beal, and Jordan Kasteler to name a few.
If you would like to be interviewed by the Brick Marketing team please contact Brick Marketing here:
https://www.brickmarketing.com/contact
Categorized in: Expert Interviews
Like what you've read? Please share this article