Interview with Content Marketing Expert Ann Handley
Written by Nick Stamoulis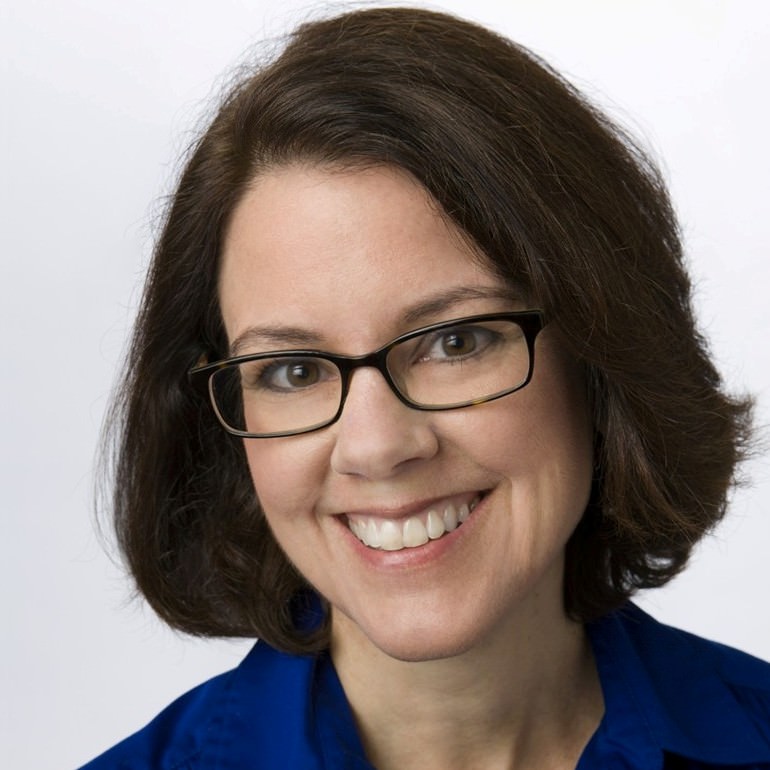 Recently I had the chance to interview content marketing expert Ann Handley. If you've ever researched content marketing tips and best practices chances are you have come across Ann and her expert advice. Since 2002, Ann has been the Chief Content Officer of MarketingProfs, a training and education company. She is the co-author of the best-selling book on content marketing, Content Rules: How to Create Killer Blogs, Podcasts, Videos, Ebooks, Webinars (and More) That Engage Customers and Ignite Your Business (Wiley, originally published 2011. Paperback 2012. Translated into nine languages, including Turkish, Chinese, Korean, Italian, Portuguese.) Ann Handley is also a monthly columnist at Entrepreneur magazine, and the co-founder of ClickZ.com, which was one of the first sources of interactive marketing news and commentary.
This interview is rather long, but is worth the time to read through all of it! Thanks so much to Ann Handley for spending the time to answer all of my questions! 🙂
Question: What inspired you to help launch ClickZ back in 1997? You haven't been involved for several years now, but how has the site evolved from what you set out to create?
Answer from Ann Handley: I co-launched ClickZ.com 16 years ago, back in 1997, when the notion of marketing on the Internet was a nascent idea. Most web sites – if companies had them at all (and many didn't!) – were little more than brochures. And it wasn't unusual to see a web address something like angelfire.com/stevei/steveswolftshirts or geocities.com/neighborhood/bowwowdogtoys.
We set out to help businesses figure out how to use the internet as a new marketing platform, because there wasn't a lot out there.
Our differentiator in 1997 was that we asked real marketers in the trenches to write first-hand perspectives and share ideas of how they were finding success in growing their businesses online. That approach continues to this day at ClickZ, although the topics and content have expanded exponentially, along with the internet itself, of course.
Question: What do you think has contributed to the rise in power of content marketing in the last few years?
Content has always been part of the marketing mix. But two things have changed that have made it a cornerstone of marketing:
Technology has evolved and it has eliminated the publishing gatekeepers. Previously, you had to have access to a printing press and a large budget to create and distribute content on a large scale. Or you had to buy access to an audience. Now, any of us has the rich opportunity to create content that connects directly with the people we want to reach. And it allows you to be found by those people when they are searching Google or asking their friends for advice and recommendations on whatever it is that you sell.
Social media. It's not just about creating content that will allow you to be found online via search. Instead, we all have an imperative to create content worth sharing – because Brick Marketing's updates are competing on social media platforms with my friends and family. That means your content has to be really good to get my attention, and it has to be valuable to me. It has to share a resource, or solve a problem. It has to entertain me or delight me or inform me.
I might add a third thing here, too: Our behaviors have changed. Customers are online looking for you. The question is, Will they find you? And will they be inspired to do business with you, once they do?
Question: Do you feel like the Google Panda update made it easier or harder for site owners to do content marketing "right"?
Answer from Ann Handley: I think it's helped the best content marketers be rewarded for their efforts, because Google Panda rewards original content that is enthusiastically shared.
Question: There is a lot of buzz around the idea that readers don't have the attention spans they used to and are more prone to skimming than actually reading a piece of content. Is long form content worth investing in anymore?
Answer from Ann Handley: I don't see short term vs. long term content as an either-or prospect. I think you need both kinds of content in your content marketing mix. You need quick-hit, shorter bursts of content (like blog posts, or social media updates) to meet some needs, answer some questions, and increase engagement. But you need longer-form content when you need to dig deeper into a topic, answer or advise on a more nuanced or complex issue, or when an idea is special enough to warrant it.
In both cases, respect your audience. "Long-form" never means "long-winded." Even when you are creating long-form content, don't waste your audience's time by taking too long to get to the point: That's just indulgent. Clarity and brevity should still rule, even when the content goes on a bit. (Side note: That's why editors are important.)
Question: What are some of the worst mistakes a business could make when it comes to content marketing?
Thinking campaign, not commitment. Brands are used to thinking of marketing as a one-and-done campaign, whereas content requires consistency. Content marketing is a long-term commitment.
Also, some companies fail to tell their story consistently across every platform and channel: The website, social media outposts, in-person events, and so on. So they come off scattered – like a brand performing random acts of content. They don't come off as a Content Brand. (That is with a capital C and a capital B.)
Question: How has social media influenced the idea of what "good content" is? Can great content really come in 140 characters?
Answer from Ann Handley: I think constraints are never a bad thing in content marketing: Instagram challenges us to tell a story in a single image. Vine does a similar thing with video. In life, and in social media, less is quite often more.
On Twitter, FMW Fasteners does a tremendous job articulating its fun, sometimes edgy point of view (https://twitter.com/fmwfasteners) in 140 characters at a time. And it sells the most boring, mundane product (nuts and bolts) in the world.
Question: In just the headline, your content marketing book mentions blogs, podcasts, videos, ebooks, and webinars—which one do you think is the cornerstone of any strong content marketing campaign? What can't a business live without?
Answer from Ann Handley: I don't think a company can live without a blog (or a flexible content management system that's blog-like), in the sense that it allows them to publish and amplify content easily and quickly. If you have to call IT every time you want to publish something new to your website, that's adding an unnecessary level of complexity that dissuades creation.
Question: Why does really great content sometimes go unnoticed while junk conquers the SERPs?
Answer from Ann Handley: Good content is only noticed if sharing is a key part of any content marketing effort. You can't expect Google to do all the work for you – you've got to actively share and engage on social media channels as well.
I don't mean you need to spam your Twitter feed or Facebook page or LinkedIn company pages with only your own content headlines, either. I mean you have to make sharing and engaging and building relationships with your community central to your marketing programs.
Question: What are the biggest differences between B2C and B2B content marketing?
Answer from Ann Handley: Our research shows that both B2C and B2B marketers use content marketing – 91 percent of B2B marketers use content and 86 percent of B2C marketers use it. Clearly, it's well-established medium for both.
We also found that all marketers struggle with creating enough content, as well as creating content that's engaging. B2B marketers tend to be more concerned with the amount of content they are producing, while their B2C brethren are worried about the size of their budgets. You can see both studies here:

B2C Content Marketing Benchmarks, Budgets and Trends: http://www.slideshare.net/mprofs/b2-c-research2013mprofs
B2B Content Marketing Benchmarks, Budgets and Trends: http://www.slideshare.net/mprofs/b2b-content-marketing-2012-benchmarks-budgets-and-trends-north-america
More generally, I think B2B and B2C aren't that fundamentally different. While they each have challenges and opportunities that vary, they both are ultimately still marketing to human beings.
Question: How can a small business owner or overwhelmed marketing manager make time to fit content marketing into their day?
Answer from Ann Handley: Stop doing things that don't work, and start creating content. Find one business problem or marketing challenge that you have, and launch a content program around that specific issue. Identify proper metrics so you'll know whether it's a success, and give yourself a long enough period to measure the results. (Remember what I said above about long-term commitment vs. one-and-done campaign?)
Question: What kind of relationship do SEO and content marketing have? Can you do one without the other and still succeed?
Answer from Ann Handley: I think SEO and content marketing are BFFs. Traditionally, SEO aims to create content that attracts search love, whereas content marketing aims to create content that humans love… or find useful or valuable. But in a world where social sharing is more important than ever (as we talked about above), shareable content is key to long-term SEO success.
Question: What do you think is next for content marketing? How will it evolve in the coming years?
Answer from Ann Handley: We'll see fewer brands publishing content and, instead, more Content Brands.
Doug Kessler articulates this well in his recent piece at MarketingProfs: Six Principles of Great Content. In the article and deck, he stylishly encapsulates and extends many fundamentals C.C. Chapman and I talked about in Content Rules.  Specifically: Creating momentum, being strategic, and seeing content as a rich opportunity – and not a one-off task.
Those who kill it with content in 2013 and beyond are those brands that view publishing as a privilege. They are the ones who create content that is packed with utility, empathy and inspiration. They are rewarded with customers who love and trust and believe in them.
Question: What's one of your favorite MarketingProfs B2B Marketing Forum sessions from the last few years?
Answer from Ann Handley: That's like asking me which of my children I love the most!
What's special about the B2B Forum is that it's the only B2B-focused marketing event that offers both breadth and depth about digital tactics and issues that matters most to B2B marketers. The MarketingProfs B2B Forum is not just about social media, it's not just about content, it's not just about email or lead generation or lead nurturing or analytics or mobile. Rather it's about ALL of that!
It's truly the must-attend, premier event for today's sophisticated B2B marketer, and it's in Boston this October. (And I can't wait.) So, are you guys coming? http://www.marketingprofs.com/events/b2b2013/conference
*****
This non-paid interview is designed to give the Brick Marketing audience insights and different perspectives of SEO, link building, social media and web marketing. Past expert interviews include: Ann Handley, Eric Ward, Mike Moran, Andy Beal, and Jordan Kasteler to name a few.
If you would like to be interviewed by the Brick Marketing team please contact Brick Marketing here:
https://www.brickmarketing.com/contact
Categorized in: Expert Interviews
Like what you've read? Please share this article