Interview with Local SEO Expert Andrew Shotland
Written by Nick Stamoulis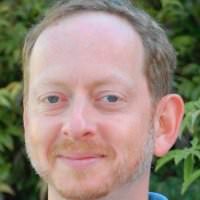 Recently I had the chance to interview local SEO expert Andrew Shotland. Andrew is the man behind Local SEO Guide, a local search engine optimization consulting company specializing in yellow pages SEO and local directory search. He is also a regular columnist at Search Engine Land.
Thanks so much to Andrew Shotland for spending the time to answer all of my questions!
Question: Since Google can see your computer's IP address and use that to customize the SERPs, how can a local business show up in local search results for the town over? For instance, Charlestown is next to Boston but a lawyer in Charlestown isn't showing in for "Boston lawyer" searches like they want.
Answer from Andrew Shotland: This is one of the trickier things to do in Local SEO as Google really wants to show only businesses that have a physical location in the city being queried.  I wrote a piece on this for SearchEngineLand – http://searchengineland.com/how-to-rank-outside-of-your-physical-location-in-google-places-159043 – but in short:
1. Target ranking organically in the non-local section of the SERPs for these queries when the local pack is too competitive.  This will require linkbuilding, content creation, and all of the other good non-local SEO tactics.
2. Get a real address in the city you are targeting
3. Get a virtual address in the city you are targeting (riskier, but still works)
4. Add more "geo-signals" to your site and off-page tactics that reference the city you are targeting (e.g. location pages, citations, etc.)
5. Test different ways to set your service area in the Google Places dashboard.  For example, instead of using a circle, submit a list of zipcodes that cluster near the city you are targeting.
Question: How can a service-based business like a plumber or contractor build their local brand in several towns? Is creating a page for each town "good enough?"
Answer from Andrew Shotland: See above. Just creating a page is not going to cut it these days.
Question: What impact, if any, do you think Google+ has had on local search?
Answer from Andrew Shotland: Outside of reviews, its affect appears to be minimal thus far, simply because adoption of Google+ still has a way to go.  That said, local businesses can definitely improve their ability to attract searchers if they add rel=author to their sites.  Showing up with your Google+ profile pic in the SERPs has definitely proven to attract more clicks.  And having a large Circle in Google+, particularly of people in your service areas makes it more likely that you'll show up in personalized results.
Question: Should a local SMB only worry about building local links?
Answer from Andrew Shotland: Well, those should be the easiest ones to build and they tend to be more relevant than getting a link from a site in the Philippines.  But that doesn't mean they should ignore non-local links like those from a relevant niche directory.  But over time, I expect the effect of links in Local to die down as "entities" become a bigger thing.  That means, make sure you have schema implemented on your site so you are basically telling the search engines what your business is and where it is located.
Question: Can SMBs use SEO to drive physical foot traffic?
Answer from Andrew Shotland: Of course. A huge amount of local search traffic results in an offline conversion.  Earlier this year, Greg Sterling and I did a study for Yext that estimated U.S. local businesses lost $10B in missed offline conversions as a result of bad business listing data online.  See https://www.yext-static.com/cms/spark/the-yext-quarterly.pdf
Question: Is mobile SEO really that important for local SMBs? Is it really any different than "regular" SEO?
Answer from Andrew Shotland: Given Google's announcement last week that sites that are not optimized for smartphone users could get demoted in the SERPs coupled with the growing amount of local mobile search traffic, mobile SEO is going to be critical to local SMBs.  Make sure you have a smartphone-optimized website for both SEO and conversion.  I believe in this so much that I even invested in a mobile website/mobile marketing start-up www.appstack.com.  They are seeing amazing results for local marketers on mobile.
Question: Most SMBs have a pretty small marketing budget and even smaller marketing team. How you recommend they spend their money and man-power when it comes to local SEO?
Answer from Andrew Shotland: Last year, David Mihm of Moz said to me "To do SEO, most small businesses really just need a simple website that converts well."  I totally agree with that with one addition – they also need to make sure their data is correct across the Web.  If I had a limited budget, I would focus on those two things.
Question: Should a new business go with a localized domain (bostoncatbreeder.com) or a brand-able domain (ZinnzyCo.com)?
Answer from Andrew Shotland: Totally depends on the business strategy.  I guess the easy SEO answer is Bostoncatbreeder.com, but that could be short-sighted as ZinnzyCo.com might be a really great brand to market, which could pay off well SEO-wise down the line.  Let me channel my inner Matt Cutts here – do what's right for the business and for users.
Question: How might a local business use social media to increase their online and offline brand presence?
Answer from Andrew Shotland: Too many answers to that one.  My favorite use of social media for local marketing is to answer questions.  Find people in your market on sites where they congregate to discuss topics relevant to your business.  When they post questions, be the first ones to answer them.  Don't try to upsell them.  Just be helpful.  I have found that pays off down the road as it builds credibility and trust.
Question: How do you feel about Groupon and LivingSocial and other daily deal sites? Are they a worthwhile investment for SMBs?
Answer from Andrew Shotland: Totally dependent on the type of business.  Daily deals can be great for a newly opened business that is trying to build awareness and foot traffic.  But the pitfalls are well-documented.  Just make sure you go in with your eyes wide open.
If you do Groupons profitably or even at break-even, they may be worth doing simply for the link building.  I accidentally discovered how powerful Groupon links can be for local businesses which I documented in my post "Forget Link building, Do a Groupon" http://www.localseoguide.com/forget-linkbuilding-do-a-groupon/
Question: What is your opinion of the Virginia contractor that sued after a particularly bad Yelp review was published? Should a business be allowed to sue customers when they leave negative reviews?
Answer from Andrew Shotland: I feel for the business owner – negative reviews are not fun – but at the same time, I don't think there's any way to stop most of them.  I am not familiar with the specifics of the case.  I suppose if you can prove that someone is maliciously trying to hurt your business you should have some legal recourse, but it seems like the business owner could have spent those resources generating positive reviews that could have overshadowed this particular crank pot.  There are a bunch of great  review management services like Customer Lobby and Local Viewpoints that might be able to help.
Question: If a local business does get a bad review on a site like Yelp, what can and should they do about it?
Answer from Andrew Shotland: Mike Blumenthal wrote a great piece on this a few years ago http://blumenthals.com/blog/2010/03/16/responding-to-negative-reviews-the-real-audience-is-your-prospects/   Here's what he recommends which I totally agree with:
1. Own the issue – communicate with the reviewer that you hear them
2. Describe how future customers will not have this issue
3. Offer to fix the issue
And whatever you do, don't get into an argument online with someone.  It makes both of you look bad.
*****
This non-paid interview is designed to give the Brick Marketing audience insights and different perspectives of SEO, link building, social media and web marketing. Past expert interviews include: Ann Handley, Eric Ward, Mike Moran, Andy Beal, and Jordan Kasteler to name a few.
If you would like to be interviewed by the Brick Marketing team please contact Brick Marketing here:
https://www.brickmarketing.com/contact
Categorized in: Expert Interviews
Like what you've read? Please share this article