What to Know About White Hat Link Building
Written by Nick Stamoulis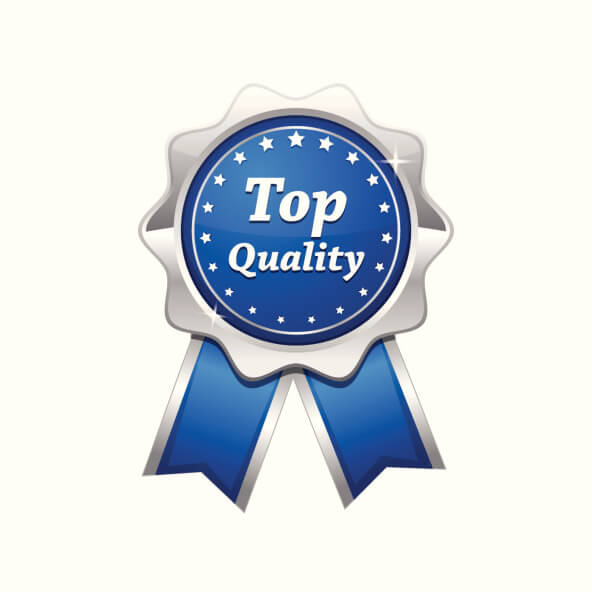 Many of the basics of white hat link building has evolved and changed over the past few years. While it is still important to gain links from authority websites, this should be done over a period of time and it absolutely shouldn't be forced.  With our full service SEO clients, we always execute and recommend a marketing approach to link building. In fact, Google has stated in their Webmaster Guidelines that any link building action that was done to "manipulate PageRank or a site's ranking in Google Search Results" will be looked at as a link scheme and should be avoided, or else it will cause a Google SEO penalty.
However, authority links are still a factor in assessing how a site ranks in Google and it's still one of the major ranking signals. Google understands that people who use their search engine want answers and they know that you don't want to be bombarded with low quality Google search results. Therefore, websites that use black-hat tactics to get their websites ranked will end up with a penalty until the situation is resolved. They want to use their technology to be in control of the way a page ranks because they are in the business of servicing their customers, or the people who have chosen to use Google's search engine.
How does Google determine if a link is consider a high-quality one or not? There are four factors that are taken into account when assessing how important a link is:
Link Quantity – Measures the number of links from a website that are pointing to another website.
Link Quality – This is assessed by determining how much of an authority the website is where the link came from. Google has its own formula for assessing link quality.
Relevance – This is a measure of whether or not the link pertains to the content of your website.
Anchor Text – Anchor text is also a factor because it is important to be careful. Dated practice like using anchor text that are keyword-rich can result in a penalty.
As a white-hat, full service SEO firm, we understand that quality links are important for our clients, but we don't do anything to manipulate search engine results. This means that we don't actually build the links. Rather, we put together a solid SEO program that includes content creation and content marketing, social media, and of course excellent on-site optimization. Over time as marketing activities are executed, as traffic increases organically, quality links are built over time by the website users themselves.
It is also important to remain diligent and use Webmaster Tools to assess the quality of the websites that are linking your website. Below is a screenshot of what this area of webmaster tools looks like: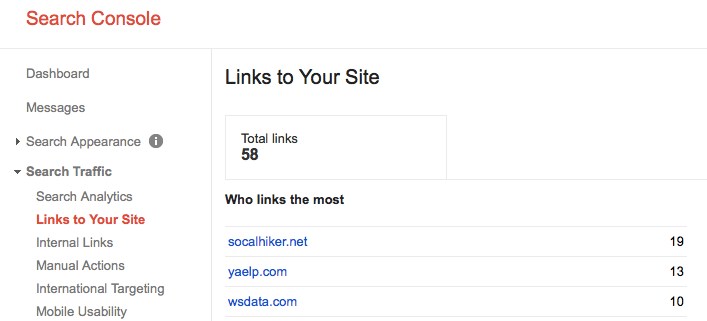 If any of those websites are deemed as "low quality", it's best to contact the Webmaster to see if they can remove your website from their pages. If this doesn't work, you'll need to disavow them. Google allows you to disavow any links that are so low quality that they are having a negative impact on your search rankings.  Using the Google link disavow tool should be done by a professional and with extreme caution.  Just because you disavow a link, it is up to Google to decide to follow your instruction.
Which types of links does Google consider low quality or unnatural? Here's a list of the types of links you absolutely want to avoid:
Paid Links – You should never pay for people to link to your website and vice versa. This can result in a penalty.
Guest Blog Posting – This should be used for branding and to build credibility, and not for link building. In fact, excessive guest posting is something that Google sees as a "red flag" and should be avoided. If you use guest posting as a marketing strategy, make sure the link is "no follow."
Directories – Link directories are a strategy for building links that used to be fairly common, but should absolutely be avoided nowadays.
Reciprocal Linking – Unless you have a real business partnership with the business associated with the reciprocal website, reciprocal linking should be avoided completely.
Press Releases – While this may have been used as a link building strategy in the past, that isn't the sole purpose. Avoid writing press releases for link building. Instead, write a press release whenever you have a newsworthy story related to your business, to share in the hopes that media sources would pick up the story. In other words, it can help build your brand, but the links themselves should be set at "no follow".
As you can see, physically building links is an activity that should be avoided. Instead, it is much better to focus on executing a great SEO program and marketing your business naturally. This is the approach we take for all our full service SEO clients and I would highly recommend!
Categorized in: Link Building
Like what you've read? Please share this article