Shawna Wright – Sr. SEO Account Director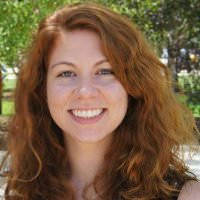 Shawna Wright is a Senior SEO Account Director at Brick Marketing. As a senior member of the Brick Marketing SEO team, Shawna Wright is responsible for the execution and management of full service SEO campaigns for Brick Marketing's SEO clients including competitive analysis, SEO audits, keyword research, on site optimization, white hat SEO link building, content marketing, social media marketing management and more. She has worked on SEO campaigns for both business to business (B2B) and business to consumer (B2C) clients of every size and industry from small, local businesses to Fortune companies. Shawna Wright also contributes regularly to the Brick Marketing Blog.
Prior to joining the Brick Marketing team, Shawna Wright worked for an event marketing and promotions firm in the Boston, MA area. She also has a strong background in writing and has written for several online and offline publications. Shawna Wright earned her B.S. in Marketing Communications from Emerson College in Boston, Massachusetts
As the SEO workshop instructor of all the Brick Marketing's SEO workshops nationwide, Shawna Wright is responsible for teaching the principles of white hat SEO to marketing professionals, business owners, web developers and other SEO workshop attendees.
Connect with Shawna Wright HERE: