Brick Marketing SEO White Papers
Read the Helpful Brick Marketing SEO White Papers
Brick Marketing has several free SEO white papers available for download. Learn the basics of the SEO process, white hat link building best practice tips, how to leverage social media for SEO, the value of content recycling and much more!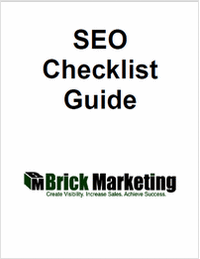 This free SEO white paper outlines how to develop an SEO campaign and delivers the most important best practice tips designed to increase website visitors from the major search engines. This SEO best practice guide includes white hat SEO tips that focus on content development, keyword research, on site optimization, link building, SEO ROI measurement and much more!
DOWNLOAD the Free SEO Best Practice Checklist Guide!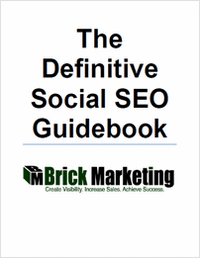 This free social SEO white paper focuses on the converging paths of SEO and social media marketing. Learn best practice tips for leveraging your social media marketing activity for SEO and vice versa! The social SEO guide focuses on the major social networks including Facebook, Twitter and LinkedIn, as well as how to use social networks to enhance your content marketing and grow your link profile.
DOWNLOAD the Free Definitive Social SEO Guide Book!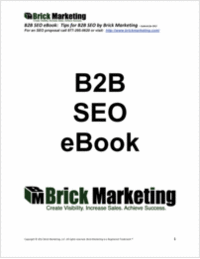 Download the free 15 page B2B SEO eBook that provides useful tips to help marketers improve their B2B SEO program! A must read for any person interested in improving their business to business focused SEO campaign! Written by the SEO experts at Brick Marketing. Download this free 15 page B2B SEO eBook now!
DOWNLOAD the Free B2B SEO eBook: Tips for B2B SEO!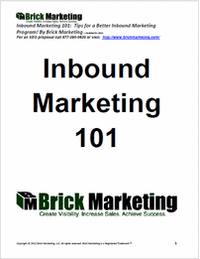 Learn the basics of Inbound Marketing in this free eBook and white paper written by the SEO firm, Brick Marketing. Learn what Inbound Marketing is as well as typical inbound marketing myths and much more.
DOWNLOAD the Free Inbound Marketing 101: Tips for a Better Inbound Marketing Program!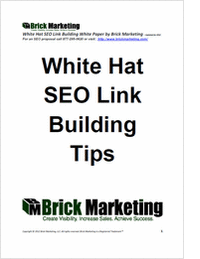 Download this FREE 14 page White Hat SEO Link Building White Paper to help improve your SEO program. Learn useful SEO link building tips that are written by the SEO firm, Brick Marketing.
DOWNLOAD the Free White Hat SEO Link Building Tips to Help Your SEO!