Danielle Bachini – Sr. SEO Client Supervisor at Brick Marketing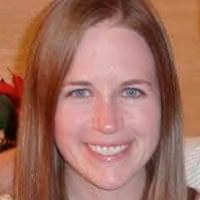 Danielle Bachini is a Sr. SEO Client Supervisor at Brick Marketing. She is responsible for the management and strategy execution of Brick Marketing's full service SEO clients.
Danielle has years of experience in keyword research, on site optimization, competitive analysis, white hat link building and earning, content marketing, social media marketing, and PPC ad copywriting. Additionally, Danielle is responsible for performance monitoring, reporting, and optimization of client campaigns. Danielle regularly shares her knowledge on SEO, social media, content marketing, and web design on the Brick Marketing Blog.
Danielle has a B.A. in Media Studies from Sacred Heart University in Fairfield, CT and a Master's Degree in Integrated Marketing Communication from Emerson College in Boston, MA. Prior to joining the Brick Marketing team she served as an Assistant Media Buyer at a TV advertising agency where she was responsible for ensuring the accuracy and efficiency of TV ad campaigns in television markets across the country.
In her spare time Danielle enjoys reading, watching her favorite TV shows including "Mad Men" and "The Big Bang Theory", visiting Cape Cod, rooting for the Boston Red Sox and New England Patriots, running the occasional road race, and spending time with family and friends.