Link Building Articles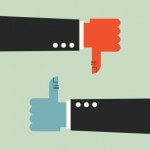 Written by Nick Stamoulis

Let's be honest. White hat link building is tough. We know we need inbound links but also know that Google's link building rules are strict. It's a sort of catch-22. That's why it's always tempting when a website owner reaches out with a link opportunity. "The site looks halfway decent,...